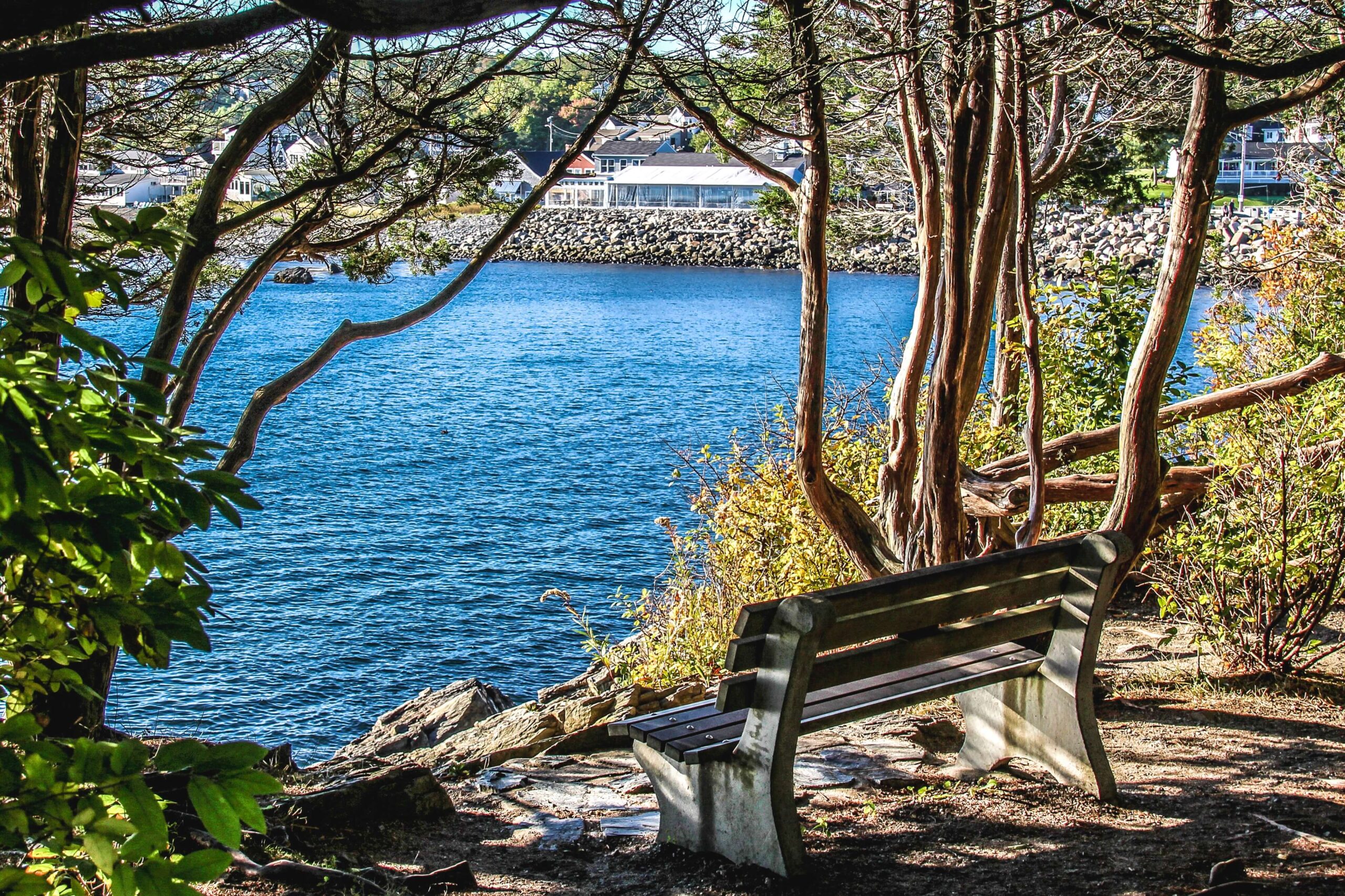 Having an opportunity to walk and see Ogunquit's Marginal Way, Perkins Cove, and the Atlantic Ocean is something that you shouldn't miss. Whatever season it is. Find yourself in Ogunquit, Marginal Way, Perkins Cove, or any nearby Maine destination during the autumn months. You will be in for a unique experience on the coast that won't be overcrowded. The Beachmere Inn is the best place to get walking down this fantastic path.
Walking the Marginal Way to Perkins Cove
This fall will be one to remember, from long walks to an impressive display of fall foliage. You won't soon forget about the Marginal Way, Perkins Cove area.
One of the first things you will see is a grand display of fall colors when you arrive. You're going to want to up close and see it for all its glory. Be sure to keep an eye on Maine fall foliage maps so you can see what patches of forest are changing colors near the Marginal Way. While the Marginal Way is more than one mile, there is a lot to see on your travels.
Take Time to Rest
It's essential to take this moment slowly. If you have difficulties walking, the Marginal Way is paved, and it does include 39 benches to relax and lose yourself in the moment. You'll want to catch your breath when you see the idyllic beachside houses and hear the waves crashing against the rocks. Take it all in before it gets too cold.
Traverse Perkins Cove
When you reach Perkins Cove, there are many different things you can do. If you're craving a meal, sit down and eat some fresh seafood at Footbridge Lobster, The Trap, and many more. When you finish eating, don't forget to take pictures of the ocean and watch the fishing boats come in.
We'll Be Waiting for You At The Best Marginal Way Hotel
Take your time. Don't worry about it. When you make your return journey, you can look forward to our unbeatable facilities, charming lodgings, and dedicated staff. The Beachmere Inn on the Ocean has everything you need to make this autumn getaway at Marginal Way, Perkins Cove, a memorable one. To book your Ogunquit, Maine, stay with The Beachmere Inn on the ocean. Please check our availability online or give us a call at 1-800-336-3983.