We offer a variety of specials and packages for our visitors.  Choose from a Romantic Getaway to add that special flair to your stay or book the Holiday specials for Veterans Day or New Year's Eve.  We expand on our offerings dependent on the the season and are happy to accommodate special requests to design what works best for you.
Our location in Southern Maine offers an easy escape from Boston, NH and CT.
From Elopements to Vow Renewals, we can also build the perfect experience based on your needs. Contact our Sales office at cele[email protected] or call 800-336-3983.
Hospitality for Humanity Special
Announcing our 2023
Hospitality for Humanity Special
Available Monday May 1 – Thursday May 25, 2023.
Not available for Victoria Weekend 5/19-5/21
New Reservations Only
We have set aside some select ocean view rooms in the Victorian and Beachmere South for the 2023 Hospitality for Humanity Special.
Enjoy 50% off your room rate for these select ocean view rooms if you donate a $35 check made out to "Habitat for Humanity" for every three nights of your stay.
All donations will be utilized in Maine!
Upgrade to a luxury king bed suite in Beachmere West with full ocean views for only an additional $35 per night.
Should you wish to stay 4-6 nights, we ask that you donate $70.
If you stay for 7-9 nights, we ask that you donate $105.
***We have a two-night minimum for reservations. ***
Our rooms have private decks and sweeping ocean views from our oceanfront location. Ogunquit has the best Southern Maine selection of restaurants you can hope for including our own Blue Bistro! We have direct access to the famous Marginal Way, where you can walk to town or Perkins Cove.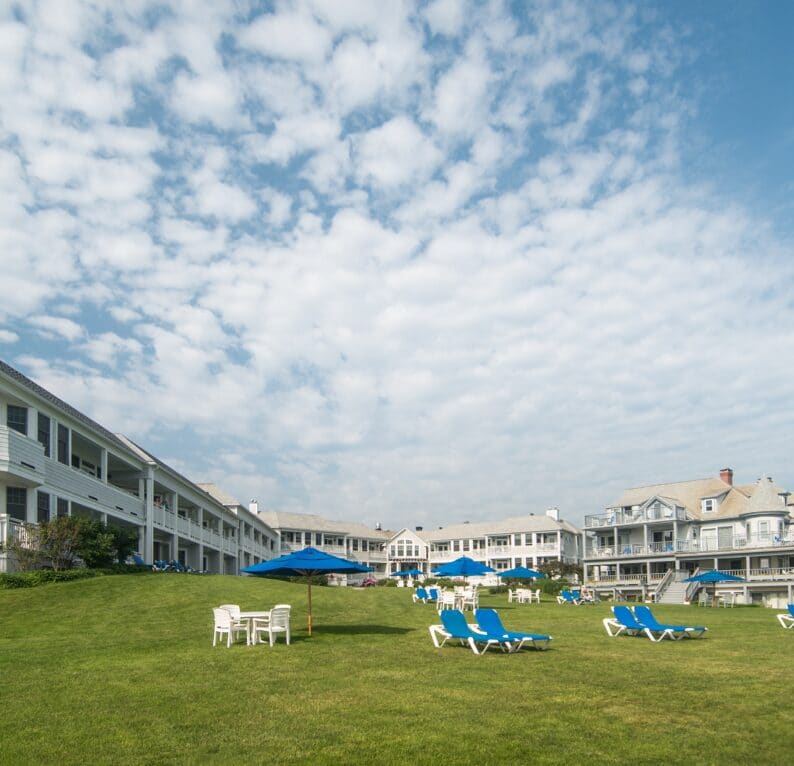 Elopement Package
If you are looking for the romance of a seaside wedding coupled with an intimate private experience, The Beachmere Inn offers Our Elopement Package, customized to reflect each couple's style. Guest list not to exceed 10 guests and requires 10 day notice and is subject to availability.
Three nights of accommodations in one of our beautiful ocean view suites (with the option to upgrade to a Fireplace Suite at an additional cost)
Relax, unwind and enjoy our welcome basket, delivered to your room upon arrival
Enjoy a romantic floral arrangement to accent your room along with your bridal bouquet and groom's boutonniere for your wedding day
Breathtaking ocean-front ceremony location
A romantic dinner for two at the Beachmere Blue Bistro (prevailing tax, gratuity and alcohol are not included)
Turn-down service with different bedside treats to include chilled Prosecco with keepsake Beachmere Inn flutes, and Cordials with Chocolates
Luxuriate in our comfy Beachmere Inn robes and take them home with you
We will provide you with all of the necessary information to obtain your marriage license and recommendations on local Justices of the Peace for your wedding ceremony (license and officiant not included in the package price).
Witness services (if required)
Pricing Changes Seasonally, 2023 Seasons as Listed Below:
Winter: $2610 and $2710 (fireplace)
Spring: $2830 and $2930 (fireplace)
Summer: $3230and $3330 (fireplace
Fall: $2930 and $3030 (fireplace)
Late Fall: $2725 and $2825 (fireplace)
Contact the Beachmere Inn Event Staff at (207)646-2021 or [email protected] for pricing and availability.
This package includes the Prevailing Maine State Tax and Service Charges (with the exception of the dinner tax, gratuity and alcohol).
Fireplace Suites are an additional upgrade.
Seaside Rejuvenation Spa Weekend Package
Already have a room reservation but would like to add a spa treatment while you're here? How about adding on the Spa Package?
The spa package includes a choice of (2) massage treatments with choices to include: 60 min. Deep Tissue or 60 min. Relaxation. You will find a bottle of Prosecco placed in your room to start your weekend along with Maine local cheese & crackers, sweetened with local made Maine chocolates. Add $380 to the room rate. Just let us know if we can add this extra gift of relaxation for your stay.
The spa package would include a choice of (2) massage treatments with choices to include: 60 min Deep Tissue, 60min Relaxation, or Tired Feet Treat.
A bottle Prosecco placed in your room to start your weekend along with Maine local cheese & crackers sweetened with chocolate truffles.
Gratuities for Spa therapists are not included.
Available Year Round but may be limited on days, such as Thanksgiving, Christmas and Easter
SEASIDE REJUVENATION SPA PACKAGE
Add on this package for just $380, which includes all applicable taxes but excludes therapist gratuities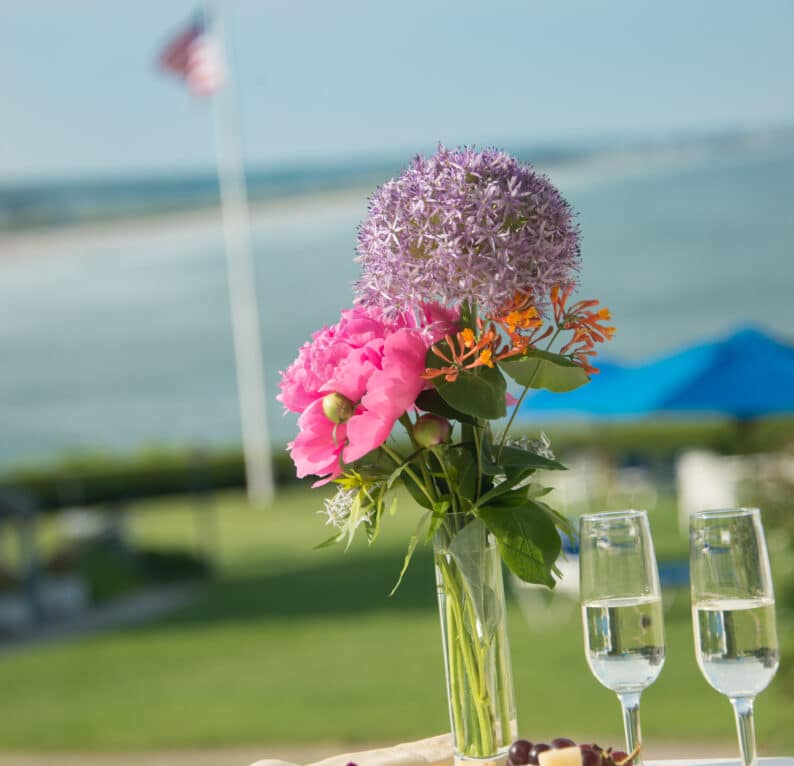 Romantic Getaway Package
Whisk your sweetheart away to the Beachmere Inn, where every day is filled with romance and ocean breezes. Revel in the sound of waves crashing on the shoreline while you sit in front of a crackling fire savoring the taste of champagne along with Maine local cheese & crackers. This package has been designed to add services to your getaway to enhance your stay with us. Our Romantic Getaway Package includes:
Delivery of chilled champagne and an artisan cheese and cracker plate upon your arrival with our keepsake Beachmere Inn flutes
Flowers delivered prior to your arrival
Allow us to make a reservation for a romantic dinner for two at the Beachmere Blue Bistro (prevailing tax, gratuity and alcohol are not included)
Please add $325 to your room cost. Romantic Getaway Package pricing includes all taxes and service charges for the services noted above.
You will be charged lodging and associated Maine State taxes for your room and those prices will vary depending upon your room selection and number of reserved nights. Not all rooms have fireplaces.
In-house spa services may be added to your package to enhance your quality time together. We are happy to arrange spa treatments.