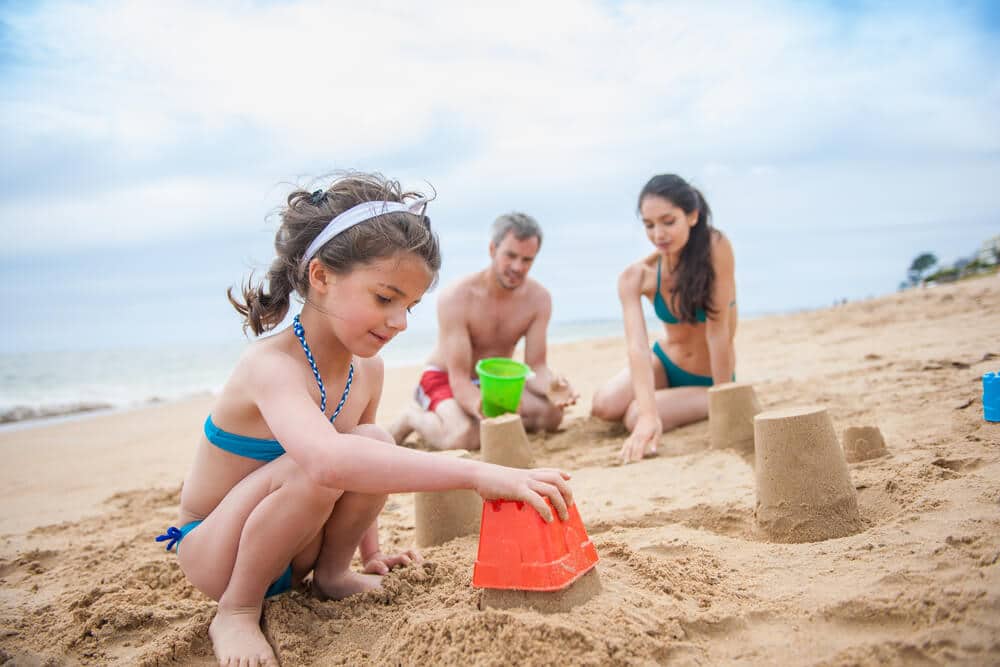 Ogunquit Beach in Abenaki language means beautiful place by the sea. And the name does justice to the place entirely. Think white sandy shores, blue skies, rocky cliffs, and historic colonial architecture. Now that you are intrigued, let us explore unique beach activities.
5 Unique Ogunquit Beach Activities (Maine-Style)
1. Walk on the Beach
Needless to say, one of the biggest draws in the region is Ogunquit Beach, which definitely deserves more than just one visit. The sand on this beach is extra soft to walk on, and there is no pebble insight. This landmass between Ogunquit's tidal river and the Atlantic Ocean is made up of just sand. So, take advantage of this soft sand and just walk around till the sun shines.
2. Beach Activities Galore!
With lifeguards patrolling the beach at all times and the police posting updates about the tides and waves on their Facebook page, Ogunquit Beach is as safe as it gets. The sand is soft enough to gradually fall into the ocean, so even young kids can swim in the sea (with parental guidance). Make sandcastles, play games, or just get your tan on at the beach.
3. Participate in Annual Events at Ogunquit Beach
The best part is that two events occur every year at Ogunquit Beach, in which everyone can participate. One is a sandcastle competition and the other is a kite flying one. The sandcastle contest takes place in early September, where people of all ages come with a shovel in hand to create sand marvels on the beach. The Ogunquit Kite Festival is part of the weeklong Capriccio Festival which takes place in September where you can see hundreds of kites flying across the shoreline.
4. Eat Your Heart Out at the (Nearby) Restaurants 
No trip to the beach is complete without having a hearty meal to compensate for all that running around on the sand. Luckily, Ogunquit Beach has all types of restaurants you could wish for. From continental to steakhouses, they have it all. Try Bonissoni, which is a Brazilian steakhouse located in Ogunquit. If you are in the mood for continental food, try Jonathan's, which serves local cuisine in a casual yet elegant atmosphere.
Located on the north end of Ogunquit Beach, Footbridge Beach offers a quieter alternative to the hustle and bustle. You can avoid the crowds and parking fees by just walking across the plank footbridge that spans the Ogunquit River. 
If you are looking to book a place for your family near Ogunquit Beach, try The Beachmere Inn on the Ocean. We offer luxury suites and unique rooms with fireplaces, kitchenettes, and private balconies. Please check availability online to book!