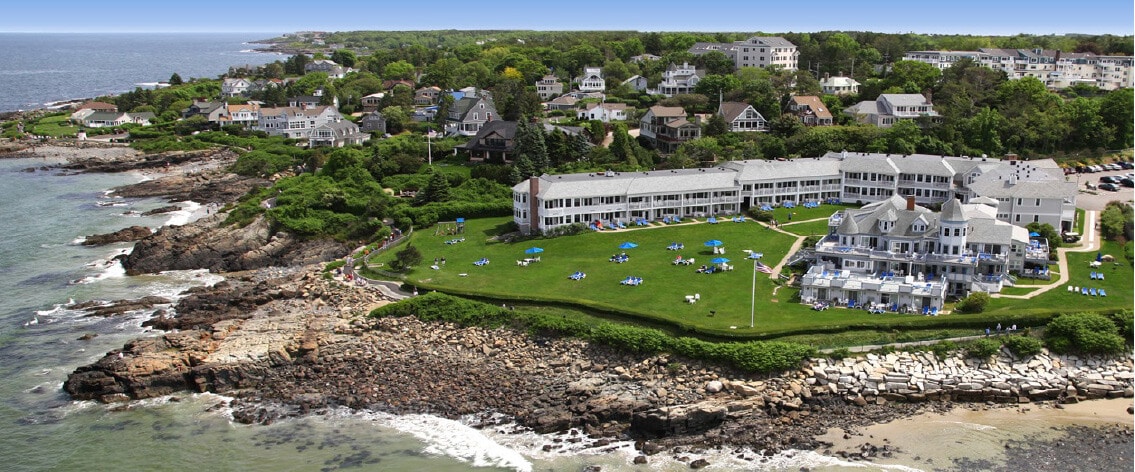 Maine is truly one of the most beautiful places in the Northeastern United States. From towering pine trees, beautiful wildlife, and stunning New England coastlines, there's no better destination for a girls' trip. With stunning views of the blue Atlantic Ocean, you and your best friends simply can't go wrong with a stay at Beachmere Inn. Here, you'll have direct access to Maine's beautiful coast, and the option to rent a suite complete with a kitchenette, private patio or balcony, and even a fireplace for relaxing after a long day of fun. When it comes to planning the perfect girls trip, this is simply one of the best inns in Ogunquit, Maine, and with plenty for you and your friends to do and experience, you'll be in for a trip you'll never forget.
Beachmere's Blue Bistro
During your girls' trip to Maine, you won't have to look very far for quality oceanfront dining. As one of the best inns in Ogunquit, Maine, you can guarantee that good food won't be hard to find. Beachmere's on-site restaurant, Blue Bistro, is here to serve you and your friends, whatever it is that you're craving. Go out for evening cocktails without leaving your hotel, and during warm weather months, enjoy your meal on the outdoor rotunda. No matter what the weather, though, you can guarantee views of the expansive Atlantic Ocean.
Ogunquit Spa
As one of the most inclusive inns in Ogunquit, Maine, Beachmere Inn is home to a beautiful in-house spa ready to pamper you and your best friends. Our spa includes multiple massage options, including a foot massage and Warm Bamboo Massage, as well as Beach Stone Therapy, and an option to experience a healing body wrap.
Exploring Ogunquit
No girls' trip would be complete without experiencing everything your destination has to offer. While Beachmere is one of the best inns in Ogunquit, Maine, there truly is a lot to see and do in the area. Take a walk on Ogunquit Beach, go see the lighthouse at Marginal Way, go shopping on Perkins Cove Road, or take in some art at the Ogunquit Museum. There truly is something for every type of traveler in Ogunquit Maine, and when you stay at Beachmere Inn, your trip will be one to remember for a lifetime.