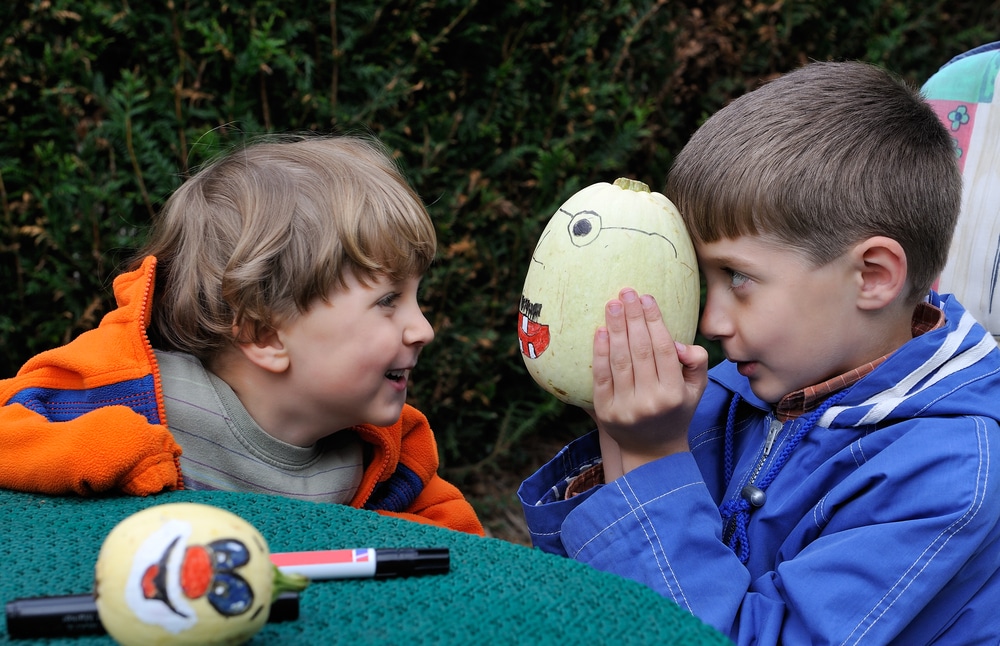 Ogunquit, Maine, is the perfect destination for an autumn getaway. This picturesque town hosts an annual celebration known as Ogunquitfest, where fall activities happen around the clock, and local businesses help decorate the town. Beachmere Inn is just steps away from this festive event so you can participate in as many, or as little activities as you desire. Ogunquitfest is an essential part of celebrating fall in Ogunquit, Maine. 
Ogunquitfest Activities
The three-day-long annual celebration puts on quite the party. The autumn festival is full of Halloween events and Ogunquit Parks and Rec. Activities. Activities are subject to change but expect to see the following crafts, games, and entertainment.
Autumn Bazaar: Located in the Main Beach parking lot, Autumn Bazaar is a unique event put on by one of the 75 vendors. Visitors can get a head start on holiday shopping, join the Painted Pumpkin Pursuit, or guess the number of gourds in a pile for a prize. Be sure to bring non-perishable food items or pet food to donate to the York County Shelter or the Animal Welfare Society. 

Whoopie Pie Eating Contest: Race to see which contestant can eat Maine's favorite treat the fastest without using your hands. There are both adult and children categories for a fair chance to win. The Whoopie Pie Eating Contest is hosted at the Old Village School Playground on Cottage Street.

Costume Parade: Put on your best Halloween costume and strut your stuff at this year's costume parade! The parade starts on School Street and ends at Main Beach. Everyone can participate in this parade, including children, adults, and even your furry friends! Keep an eye out for Miss Maine who will be making a special appearance this year. 

High Heel Dash and Walk-Off: Whoever doesn't believe walking in high heels is sadly mistaken. Come watch these brave souls race around Perkins Cove in two-inch (or higher) heels. Prizes are awarded to contestants with the best time, highest heel, and most impressive costume. If you're confident in your high heel walking ability, enter the race! After all, the proceeds go to Frannie Peabody Center. 

Waiter Races: How talented of a waiter are you? Spectate, or participate in, Ogunquitfest's Waiter Races. Contestants will carry a full tray, through an obstacle course, to win a prize! The race takes place around the cul-de-sac at the end of Beach Street. 
Beachmere Inn
Other activities include antique & classic car show, pumpkin decorating, Ogunquitfest obstacle course. Whichever activities that Ogunquitfest has to offer we can guarantee you and your family will find something you enjoy. Join us at Beachmere Inn to enjoy the annual celebration. You won't find our breathtaking ocean views, luxurious suites, and impressive onsite spa anywhere else! Book your fall adventure today by visiting our website, or talking to our knowledgeable staff by calling 800-336-3983.