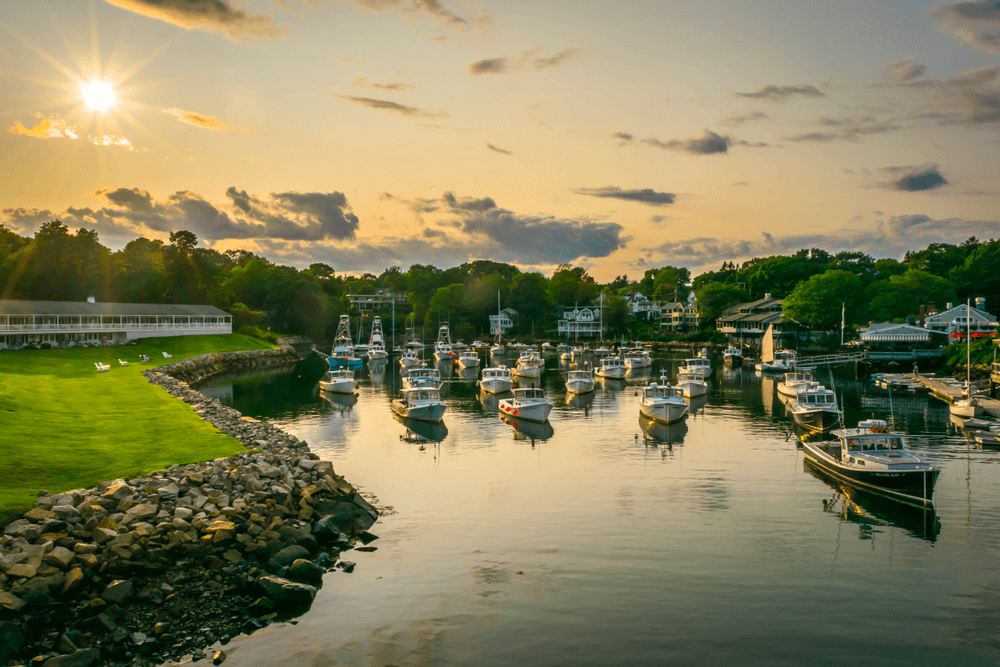 Ogunquit, Maine, is our little slice of seaside paradise. In fact, "Ogunquit" is an Algonquin Indian term that means "beautiful place by the sea." Surrounded by sandy beaches, an aesthetic Atlantic Coastline, and a delightful city filled with fantastic restaurants and cute boutiques, Beachmere Inn is an excellent place to go for your summer vacation. Enjoy the lovely beaches near Ogunquit, our weekly lobster bakes, and a convenient trolley to take you anywhere you'd like to go. 
Enjoy A Sunny Day at Ogunquit Beach
Ogunquit Beach is one of the best places to go in Maine in the summer. You'll have a ball at this three-and-a-half mile white, sandy beach. Go for a swim, pack a picnic, soak up the sun, or go ocean kayaking. Regardless of how you like to spend your beach day, you're bound to have a great time at Ogunquit Beach. 
Peruse Perkins Cove
If you're feeling adventurous, consider heading over to Perkins Cove. Hit up the cutest shops, snack on some delectable treats at the popular Perkins Cove Candies, or indulge your taste buds at The Lobster Shack. And, in case you were wondering, you can take up the opportunity to catch your own dinner by booking with a nearby fishing charter. Perkins Cove is a tourist destination you'll definitely want to hit up during your stay with Beachmere Inn.
Meander Marginal Way
If you'd prefer to take a break from crowds of people, take some time to meander Marginal Way. During your picturesque walk, you'll encounter gorgeous cliffside, oceanic views, a paved pathway, and beautiful beaches. Imagine it: appreciating the stunning scenery, the seaside breeze tousling your hair, and breathing in the refreshing Atlantic. It's the perfect opportunity to take a step back and steep in gratitude. 
We're Here for Your Ogunquit Summer Getaway
Beachmere Inn is the perfect place to stay for your Ogunquit getaway. Our ideal location in Ogunquit puts you near several fun summer Maine activities. For more information about things to do in Ogunquit this summer, please contact us. Our friendly staff is happy to help.