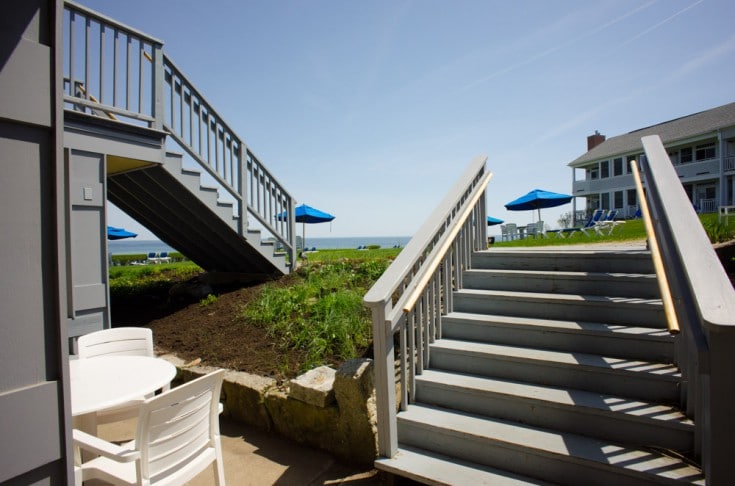 The Victorian
Room 9
Room 9 is an ocean terrace unit located on the east side of the Victorian building with a limited ocean view and direct access to the large lawn which offers sweeping ocean views. The terrace area is surrounded by our beautiful gardens and offers limited ocean views.
Nicknamed the Rock Room, the large stone walls add character to this unique, spacious room. It is one of the largest units (20′ X 22′) in the Victorian building.
There is plenty of space for a large family offering a king bed, queen sofa bed, dining table, kitchenette, TV, and terrace for outdoor dining.
The upgraded kitchenette features a small oven instead of the normal induction cooktop and has several burners allowing families the opportunity to dine in.