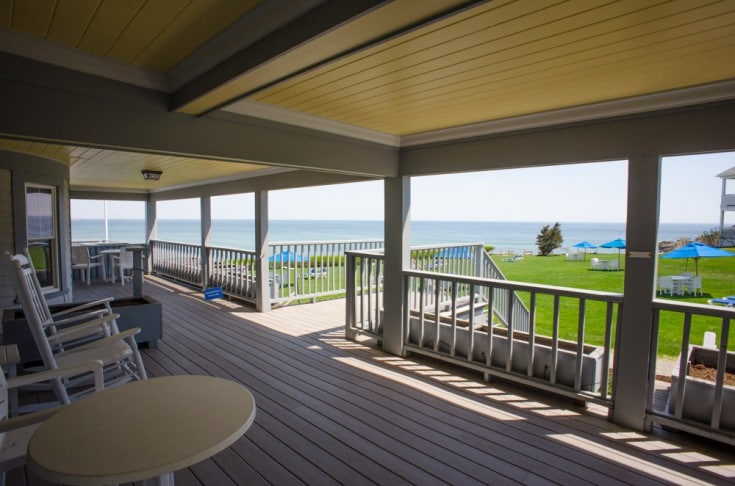 The Victorian
Room 17
Room 17 is a unique room in the Victorian Building that incorporates the fireplace from the old lobby.  You will feel the charm of the old Victorian building yet have the modern amenities we all have come to admire.
From the deck, sit on the rocking chairs while you watch the ocean or the surfers catching a wave.  A perfect place for an afternoon drink while you take in that good book.
Entrance to this room can be from the deck or an interior hallway off the main Victorian lobby.