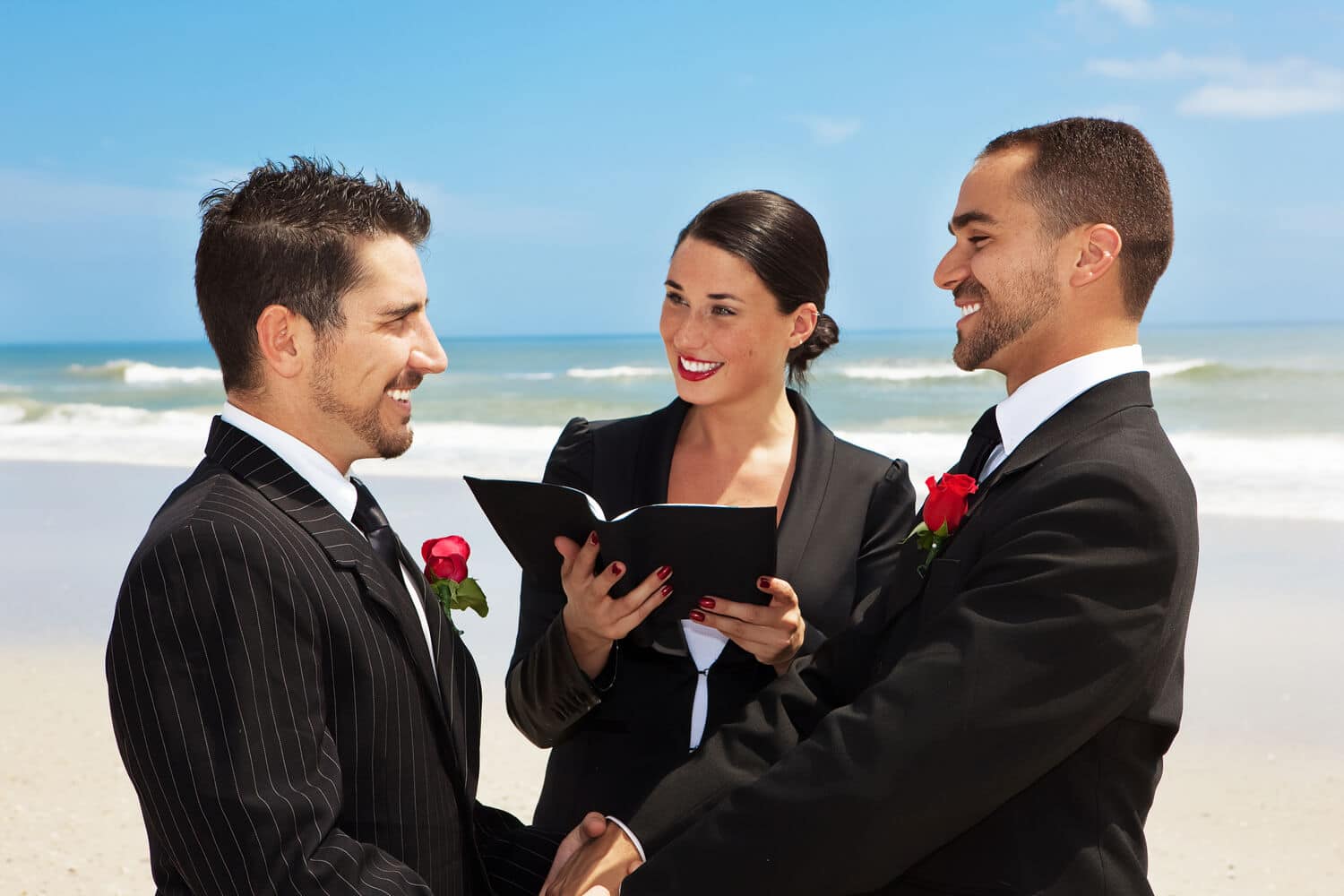 As anyone who has put together a wedding can attest, the whole process can be a smidge overwhelming—from the financial costs, meal planning, guest lists, wedding parties, registries, seating charts, music, and so on. For those tired at the thought of wedding planning, consider a Maine elopement at The Beachmere Inn on the Ocean. Our quaint, oceanside Ogunquit, Maine, hotel is the perfect place to host the intimate ceremony of your dreams, surrounded by select few loved ones and the gorgeous Atlantic coastline.
1. Maine Elopements: Safer Than Weddings During a Pandemic
Unfortunately, the year 2021 doesn't look much better than 2020 in regards to gaining any relief from COVID-19. Instead of planning a massive event with necessary precautions that may still put loved ones at risk, consider a Maine elopement instead. It's a much easier environment to control, and you won't have to fret about possible Covid outbreaks. 
2. Much Less Financial Stress
It's not uncommon for couples to take out loans to help cover the cost of wedding expenses. The average price of a Maine wedding is $30,000. Set aside that money for a relaxing honeymoon at our luxury resort in Maine, put a downpayment on your dream home, or invest it in whatever opportunities may come your way. Maine elopements enable you to save money and have an intimate ceremony free from family drama. 
3. Relieve the Potential of Family Drama
Depending on your familial situations, having a Maine elopement might be your solution to avoid potential conflicts. And, let's be honest: this day is about you and your partner. Spend the most important day of your life with the people you love most at our Ogunquit Beach hotel. 
4. Bask in the Beautiful Landscapes at Our Maine Coast Hotel
If you're looking for places to get married in Maine, The Beachmere Inn on the Ocean features gorgeous rocky coastlines and outstanding ocean views. Have your elopement pictures taken in one of the most beautiful and tranquil places in Maine. Plus, we're prepared to help you customize your special day at our idyllic resort. 
5. Indulge in a More Intimate & Personal Ceremony
Avoid the stress of making sure everything goes as planned on your wedding day and focus on what's important: marrying the love of your life. Maine elopements allow you to bask in the beauty of your surroundings and indulge in a private event with those who matter most. Say "I do" to the sound of ocean waves, take as long as you'd like with pictures, and enjoy a quiet dinner with your new-appointed spouse.  
Let Beachmere Inn Host Your Ideal Maine Elopement
While there are myriad reasons to elope, everything comes down to what you and your significant other want for your big day. The Beachmere Inn has hosted many beautiful weddings and elopements at our oceanside resort and would love to help your dreams come true. To learn more about our elopement offerings or book your perfect couple's suite, please give us a call at 800-336-3983.