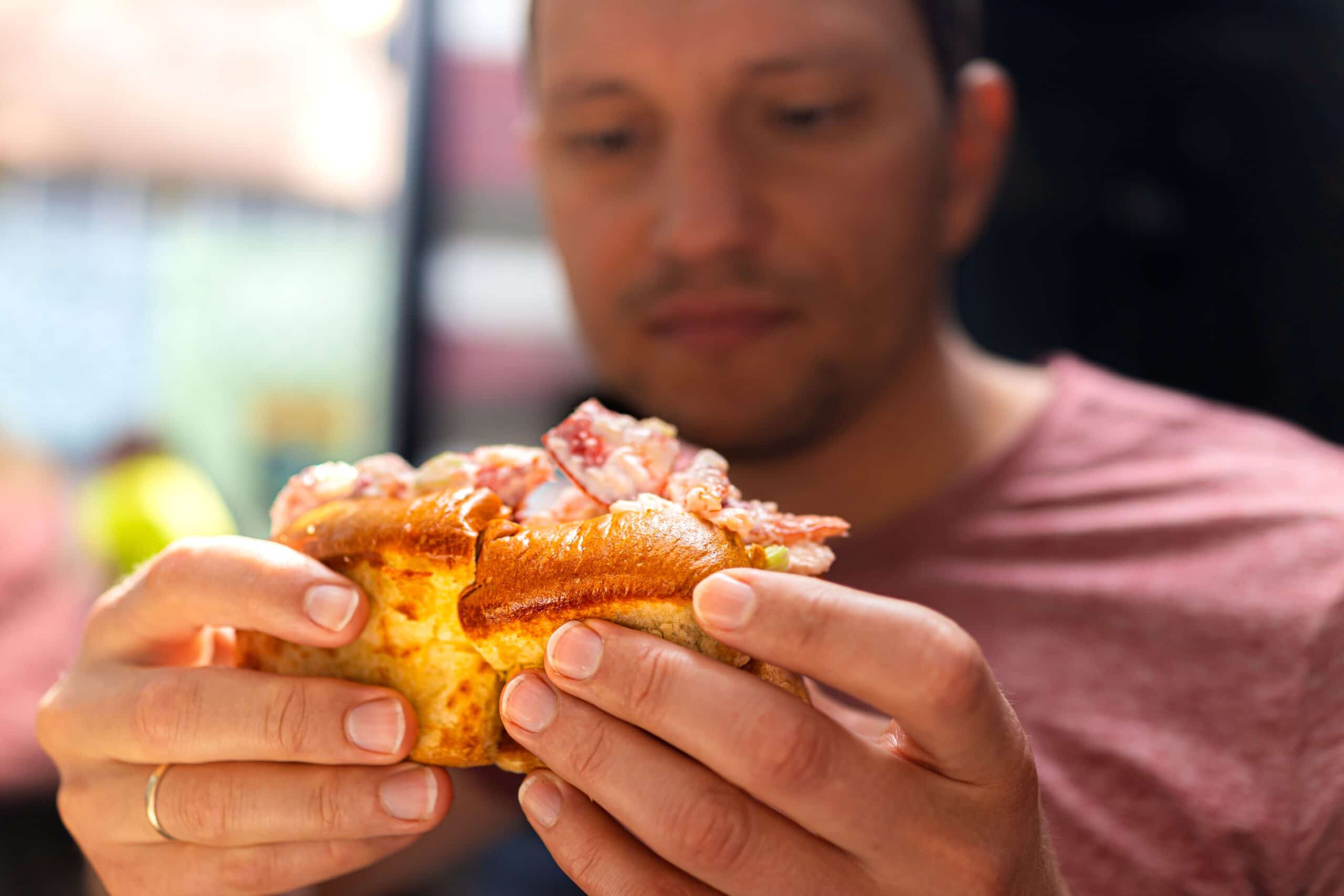 Lobster rolls are a mainstay in Maine. You won't have to travel far in Ogunquit, Maine, to find the best lobster roll. At Beachmere Inn, we have many restaurants near us that offer some of the best lobster rolls in the state. But to keep things simple, we've found the three best lobster roll plates that you won't regret eating in Ogunquit, Maine.
Location: 62 Beachmere Place
Blue Bistro is a great place to start, not just because it has yummy lobster rolls but also because it is the Beachmere Inn's in-house restaurant. It offers breakfast, lunch, and dinner. Furthermore, it has fantastic lobster and gives guests one of the best views of the Atlantic Ocean while dining.
Location: 108 Perkins Cove Road
Footbridge Lobster offers some of the freshest lobster in Ogunquit, Maine. The lobster is caught daily and served. It's undeniable how good the lobster tastes, and you will get a large helping of lobster to enjoy for you and your family.
Location: 110 Perkins Cove Road
This establishment has been with Ogunquit, Maine, since the 80s and continues to provide excellent seafood, specifically lobster, to locals and visitors alike. The rustic restaurant has a long history dating back to the early 1900s, as a simple lobstermen shack. 
Roll into Ogunquit, Maine, for Even More Great Seafood
Finding the best lobster roll in Ogunquit, Maine doesn't end with this list. We have seemingly countless seafood offerings. But for those less adventurous, you don't have to travel far for lobster rolls and exceptional seafood. Blue Bistro is our in-house seafood restaurant with unforgettable flavors and full plates of seafood. Tour our five different buildings to see which oceanfront or residential location is right for you! To book your Ogunquit, Maine, stay with the Beachmere Inn; please check our availability online or call 1-800-336-3983.